The National Board of Certification and Recertification for Nurse Anesthetists (NBCRNA), an independent body from the American Association of Nurse Anesthesiology (AANA) administers the National Certification Examination (NCE) and oversees certification and recertification of CRNAs.
The primary certification and recertification programs of the NBCRNA are accredited by the Accreditation Board for Specialty Nursing Certification of the American Board of Nursing Specialties (ABNS).
The NCE is a variable-length computerized adaptive test. There are a minimum of 100 and a maximum of 170 questions which include 30 non-graded test questions. Candidates will receive a preliminary pass/fail report when they complete the exam. The content outline, exam information and sample questions can be found in the NCE Handbook.
Clinical requirements: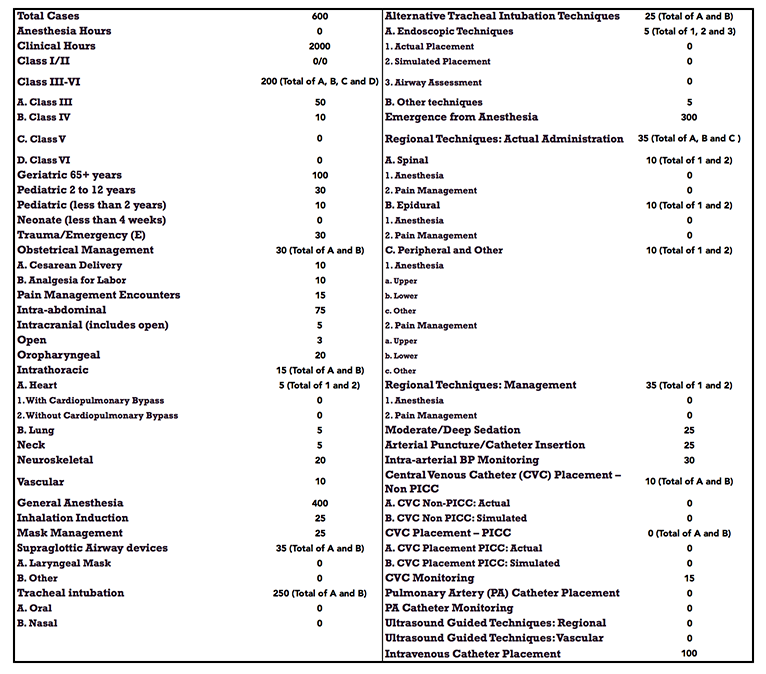 The following books may be useful for exam preparation:
The Ultimate Guide to Becoming a Nurse Anesthetist and How to Become a Nurse Anesthetist
More information available at The CRNA.
Nurse Anesthesia board commercial prep courses: